Medical Office Setup Business Opportunity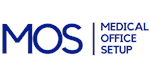 Medical Office Setup - Health Care Business Opportunity
The quickest, easiest way to start your very own medical office.
Finance requirements

Total Investment:

$35,000

Liquid Capital:

$50,000

Areas Available

USA
Profile
The healthcare market is one of the most dynamic, lucrative investment fields, but starting a healthcare business is a notoriously difficult, expensive process….until now.
At MOS, we've eliminated the typical barriers to entry, and we take great pride in making it easy for anyone to own a thriving, fruitful medical practice.
Our team handles every aspect of setting up your new practice from beginning to end, ensuring the entire process is as seamless as possible.
The outcome? A fully operational healthcare practice staffed and ready to accept patients. No headaches, no worries, -- just results.
Who We Are:
Medical Office Setup is a full-service healthcare consultancy specializing in helping healthcare providers and entrepreneurs get their practice doors open.
We provide a robust turnkey solution that encompasses everything from company formation to licensure, staffing to HIPAA compliance and every vital detail in between.
Our team lays the groundwork for a solid business infrastructure. Whether it's creating the necessary policies and procedures that will govern your office, or hiring and training a qualified Practice Manager to oversee operations, every aspect of our service is designed to prepare for a successful launch of your new practice.
No healthcare experience? No problem! Our plans are intricately structured to position entrepreneurs, investors and those new to the healthcare market for success!
Our comprehensive blend of industry experience and unparalleled efficiency result in a cost-effective, remarkable solution unlike anything else. Starting at just $35,000, you get a fully operational medical practice open for business in less than 90 days!
The service includes, but is not limited to, the following:
Company Formation
Estimated Financial Reports
Business Plan
Office Location Services
Credentialing (Insurance Company Enrollments) Licensure
Staffing (medical and non medical) & Training Policies, Procedures & Fee Schedule Creation HIPAA Compliance
Payroll Setup
Office Design and Décor
Medical Billing & Coding
Electronic Health Records set up and training Logo Design, Branding and Website Creation Basic Search Engine Optimization
...and much more!
We aim to be a valued partner to every client we work with and we are fully committed to helping you reach your business goals!
Contact us today to learn more.