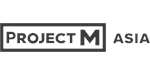 Project M Asia - Mobile Gaming Franchise available in Hong Kong
Operating in the mobile gaming industry, this is an opportunity to invest in a game by owning and promoting a certain level of it.
Territory Information
Hong Kong
Franchise Fee:

$45,000
Total Investment:

£30,000
Profile
Capitalise on the booming tech industry by joining the world's first mobile game franchise opportunity.
Investments starting from as little as £30,000
Project M ASIA is pleased to offer the world's first mobile gaming franchise opportunity developed by Project M Studio.
This innovative franchise opportunity, which was crowned as the fastest selling franchise in 2016, is changing the shape of franchises, globally.
By becoming a franchisee into the world's first mobile game franchise you automatically become the owner of an international gaming level that will be played by gamers worldwide.
Having already hit no 3 in the UK App Store, the game is expected to hit new heights when it is officially launched on Android and rolled out globally this year.
Accessible from anywhere in the world and managed from the comfort of your own home, this opportunity streamlines your outgoings as it discards all the inherent stresses and fees that are associated with traditional franchises.
Everyone has heard of the multi-million dollar global success of games such as Angry Birds and Candy Crush, but the opportunity to tap into this booming market and be part of the next new game that everyone wants to play has not been available – until now.
Unique business proposition
Become a franchisee for as little as £30k
No experience required & full support given
World's fastest growing market
Returns paid quarterly
Projected ROI 300%+
To find out more about this lucrative franchising opportunity, contact Project M ASIA today.