Ultimate Learning Resources Franchise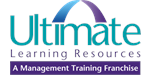 Ultimate Learning Resources - Business Consultancy Franchise
A fresh, innovative and comprehensive learning resources and management training franchise.
Finance requirements

Franchise Fee:

£40,000

Liquid Capital:

£40,000

Areas Available

UK
Profile
A fresh, innovative and comprehensive learning resources and management training franchise
An Ultimate Learning Resources (ULR) franchise offers a unique opportunity to springboard into a lucrative market selling 'ready to go' training resources to training providers and offer both accredited and non-accredited workforce and management training via our bespoke e-learning platform. The franchisee will also be able to offer and deliver their own training using our extensive suite of resources.
About us
Founded in September 2012, Ultimate Learning Resources (ULR) was formed on the back of a highly successful training consultancy (formed in 2007) to develop an extensive suite of learning resources for accredited and non-accredited qualifications.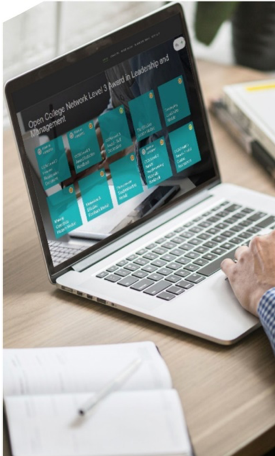 Since its inception, ULR played a secondary role in terms of growth remaining a supporting player for its sister company however, the ULR team have since taken the decision to separate the businesses and concentrate fully on ULR by developing further opportunities both in the UK and overseas.
With the brand now well established, we would like to create a portfolio of high-performance teams around the globe to generate and share in ULR's growth and success.
What we do
Ultimate Learning Resources (ULR) produces high quality training programmes and learning materials for established training companies and organisations looking to deliver in-house training.
Our workplace and management training products have been designed, developed and used by our experienced facilitators in order to give the customer the best training tools and materials available.
Covering formal qualifications and bespoke training, every product has been designed with the facilitator in mind.
Why Choose Us?
High quality and wide range of products
Competitively priced
Unparalleled after sales support
Global reputation supplying to over 30 countries worldwide
The Products
By joining the Ultimate Learning Resources' team, you will gain access to:
Over 190 Digital workbooks supporting ILM qualifications at Levels 2-7
Apprenticeship resources to cover Level 3 and Level 5
eLearning Platform with over 120 courses and on-line eLearning leadership and management qualifications at Levels 2 and 3 plus supporting packages for ILM qualifications at levels 2-5
Get Training - generic management topics
Mint Learning - bespoke management resources
Experimental learning tools – a wide range of table top exercises
We offer
A recognisable brand
Standard administration practises
Dedicated landing page and e-mail
Expert training
Use of our website and a dedicated landing page and e-mail which is exclusive to the franchisee
Marketing material
Continued support and advice from head office
Our website averages around 80 hits/200 page views each day with data captured for marketing and follow up purposes. You will be given details of those companies within your area that have accessed the website for you to follow up enabling you to generate relationships, and sales, creating your own customer base. We maintain consistently high standards of service to all ULR clients
Who we are looking for?
We look for people who are capable of setting themselves up in business ideally with general business and/or sales experience, and who see the value in the brand, training, support and systems that investing in a franchise with Ultimate Learning Resources brings.
Someone who demonstrates high levels of:
Self motivation
Business skills
Determination
Excellent organisational skills
Excellent communication skills
People skills
Sales skills
Business experience
Training experience
A passion for training and a dedication to satisfying customers' requirements
The cost of the Ultimate Learning Resources franchise fee is £40,000 plus VAT. Funding is available for up to 60% of the cost.
The next steps
If you think you would be a perfect fit and would like to know more, then please fill in the form. We will be in-touch with you shortly to send you more information.